The Undead welcome you back to Raccoon City.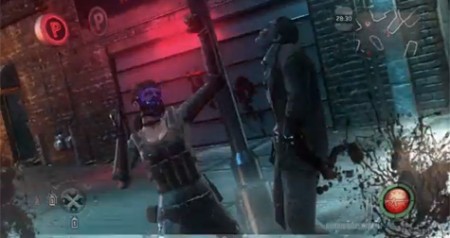 Capcom has not only released an E3 trailer for Resident Evil: Operation Raccoon City but two gameplay videos as well, which gives us a great idea of what to expect from the title when it launches for the PS3, Xbox 360 and PC later this year.
The gameplay videos feature two of the Umbrella Security Services Soldiers (Lupo and Four Eyes) as they battle both the zombies and the US Government special forces soldiers in the streets of Raccoon City. Gameplay looks to be much quicker than past Resident Evil titles but there is also a strategic element involved when characters take damage. The more damage that the player takes during a gun fight will cause them to lose blood, which in turn will attract any nearby zombies to the character.
Overall this is looking like it will shape up to be a really fun Resident Evil title, and it's always nice to go back and visit Raccoon City again.
Check out the embedded trailer and videos below.