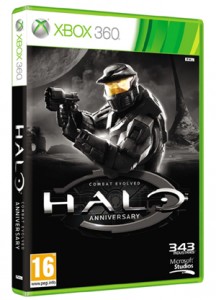 Microsoft confirmed rumors at their E3 conference yesterday that the company will release a remake of Halo: Combat Evolved for the Xbox 360 on November 15th to celebrate the 10 year anniversary of the title's launch.
Halo: Combat Evolved Anniversary is a remastered version of the original Halo developed by 343 Industries, Saber Interactive and Certain Affinity. The game features HD graphics, cooperative online play, remakes of the six multiplayer maps, an enhanced story, and Achievement points.
Halo: Combat Evolved Anniversary will launch worldwide on Nov 15th for $39.99.