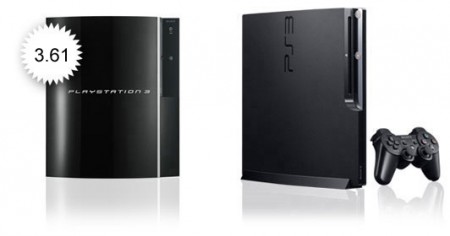 The Official PlayStation Blog was updated with some exciting news this evening.
First, Kaz Hirai discusses the PlayStation Network Restoration process in a brief video clip (nice watch, btw).
Also noted, is the release of new PlayStation 3 firmware, version 3.61.  The update, which took me a few minutes, still produces a network error, but over the next few hours, network restoration will be released in regions/states.  The emphasis of this update is for online multiplayer.  The PlayStation store will NOT be available at this time. (see below)
Details of the 3.61 update below, courtesy of http://us.playstation.com/support/systemupdates/ps3/index.htm
New for 3.61: As a security measure, this system software update will require you to change your account password before you can again access PlayStation®Network *. Follow the on-screen instructions to complete this process. > See details
* Applies to the master account and all sub-accounts.
When you change your password, an e-mail message may be sent to the e-mail address registered with PlayStation®Network (your sign-in ID). If you cannot receive messages at your registered e-mail address, you will not be able to change your password.
If you cannot receive messages at the e-mail address you have registered as your sign-in ID, before changing your password, make sure you have an e-mail address where you can receive messages and then contact PlayStation® Consumer Support.
Depending on your country/region of residence and the network environment you are using, you may not be able to change your PlayStation®Network account password or make use of PlayStation®Network services for some time after updating your PS3™ system software.
The ability to change PlayStation®Network account passwords and use PlayStation®Network services* will be made available in all regions within a few days.
* This does not include the use of PlayStation®Store.
Hit up the link below to view more details of the PSN restoration and the map of North America to see the progress of your area.
http://blog.us.playstation.com/2011/05/14/play-on-%E2%80%93-psn-restoration-begins-now/
We're interested to know your thoughts on the update.  Keep us posted on the progress of the restoration in your area by commenting below!