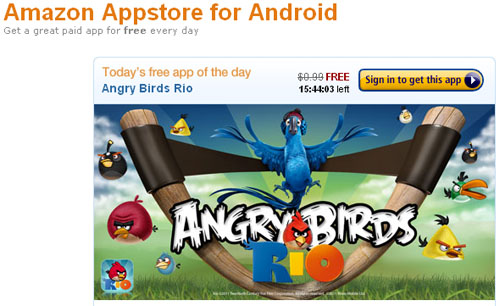 Apple Inc. has filed a lawsuit against Amazon.com Inc. over the recently launched Amazon Appstore for Android, claiming that the use of "Appstore" is a trademark infringement against Apple's "App Store".
The complaint, filed in a California federal court on March 18th, states that Amazon has "begun improperly using Apple's App Store mark" and that its use will "confuse and mislead customers". Apple is seeking unspecified damages and a judge's order for Amazon to stop using the "App Store" name.
This lawsuit is the latest battle over the "App" term, with Microsoft kicking things off earlier this year by asking the US Patent Office to deny Apple the trademark because the "App" term is too "generic".
Source: Bloomberg