And you thought surviving a normal family vacation was hard.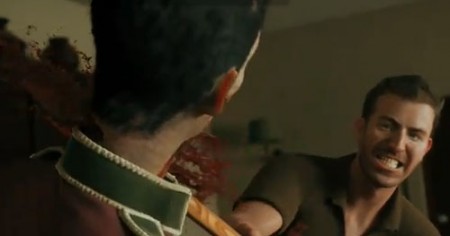 Back in 2007 developer Techland announced "Dead Island", a game about a husband and wife trying to escape a zombie infested island. Not a word has been spoken about the title since then but apparently it continued on in super double secret development because yesterday IGN revealed the first details about the game and a really (and I mean REALLY) nice teaser trailer to go along with it.
Techland is calling Dead Island a "first-person zombie-slasher/action-RPG". Players begin the game as a tourist on vacation on a tropical island. Things quickly turn from vacation to survival as the other guests and hotel staff turn in flesh eating zombies and you and a handful of other survivors try to find a way off the island.
To aid in the escape players will be forced to use any item they find as a weapon against the undead. Firearms are in short supply on the island, so the majority of the combat will involve melee weapons like knifes, axes, broomsticks, etc. These weapons will need to be repaired and/or replaced the more they are used, so players will have to balance the decision to attack a zombie with the resulting damage to their own weapon.
Dead Island promises a deep story, drop in and out co-op, and player stat progression when it' released in 2011 for the PC, Xbox 360 and PS3.
Check out the teaser trailer again, the full preview at IGN, and then follow me to the Dead Island hype train!