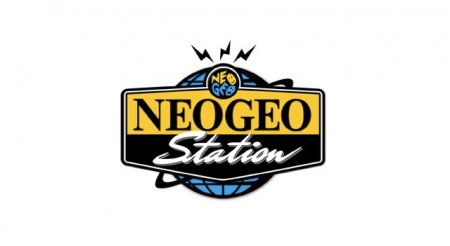 Magician Lord. More like Magician Bored.
I now know how my kids must feel when I excitedly show them a classic video game from my youth, and they immediately turn their nose up at it, because it looks and plays different than modern games.
Maybe my experience with Magician Lord — hell my experience with literally any Neo Geo game — is extremely limited.  I was into gaming during the 1990s when the Neo Geo home console came out, known as the AES (Advanced Entertainment System), and if gamers though first-generation PS3 consoles were overpriced at $599 several years ago, the AES was priced at $650 in 1990, with games that retailed at $200 (or more) apiece.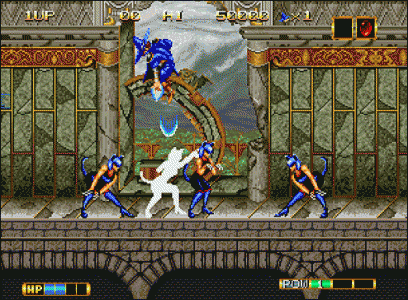 Oh, how I would have felt REALLY robbed if I had paid that kind of money for a game like Magician Lord.  But then again, times were probably different.  If I had played a game like Sega's Altered Beast today, I think I would have probably had the same reaction.  I really can't help but think negatively about Magician Lord, knowing that people actually paid money for this — HUGE sums of money — for the lackluster experience I had with this release from PlayStation 3's Neo Geo  Station.
I think it's important to stress, in case you didn't catch it before, that I had absolutely no nostalgia for the Neo Geo.  Nobody in my circle of friends never really ventured outside of the familiar Nintendo and Sega consoles during the late 80s and early 90s — although there was one friend who's family owned a TurboGrafx 16, but I digress.
How can I explain Magician Lord?  It's an action-platformer.  You play a Magician Lord — the last one apparently — and you have to defeat some evil guy.  This was a 1990 game — video game stories were pretty basic.  As the hero, you navigate your way through the level, beat the boss, rinse and repeat until you reach the end boss then it's game over.
Along the way, you can pick up power-ups that transform your magician lord's form into some sort of altered being who has additional superpowers, like a dragon man who breathes fire or some samurai/ninja guy.
While the Neo Geo touted itself as being a 24-bit system, the visuals of Magician Lord aren't any better than any 16-bit Genesis or Super NES games I've played, in fact, I thought the style was rather bland.
When it comes to the Neo Geo, I have no allegiances.  Maybe you think I'm being harsh on the game because "I didn't know the Neo Geo", but as a gamer, and a gamer who enjoys a good trip down memory lane with classic games, I just didn't get Magician Lord.  It felt boring and uninspired.  Unless you're a hardcore Neo Geo fan, I'd recommend skipping this and maybe going with a more familiar, and mainstream title like Metal Slug or Fatal Fury.  I do not recommend this game.
Final thoughts:
Two words: skip it.  Unless you're an SNK enthusiast or somebody who really loved the Neo Geo, Magician Lord is probably not something you'll enjoy.  Maybe it was a great game during its time, and I'm noting more than a blasphemer, but with today's modern games, and the availability of classic games, there are many other games I'd gladly recommend over Magician Lord.