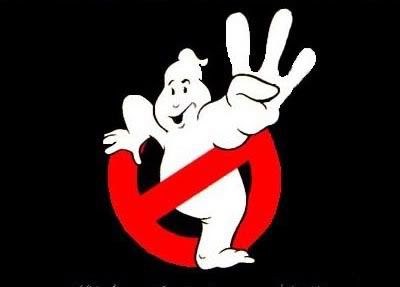 Rumors are currently circulating from popular movie website Dread Central that the original crew from the 80s Ghostbusters are in plans to create a new film, including the ever hard to please Bill Murray.
There has been speculation regarding a new film for years but what with recent collaborations on the (now in jeopardy) new Ghostbusters game, could this be the start of something new?
The actors surprisingly reunited for the video game's voices despite the fact they could never all agree to make a movie sequel. This definitely shows that some bridges have been built and ghosts have been…well busted for want of a better phrase.
With the much surrounding hype for the game and the renewed love for the franchise (Topman are currently selling t-shirts) now would be a better time than ever to reignite the cult hit! The revived talks have undoubtedly come after the collaboration on the game but whether or not anything materializes remains to be seen.
Even more fascinatingly awesome (although not strictly game related) is the rumored successors for the Ghostbusters team. Further rumor has it that the team are in fact some of the stars from The 40 Year Old Virgin starring Steve Carell, who also appears as Michael Scott from the USA version of The Office.
We shall see what happens…but until then watch the official Ghostbusters: The Game in action.
I so cannot wait! It looks incredible and i'm pretty sure a publisher will pick this up pretty quick – especially with all the original talent on board including Hollywood legends.